Migratie
5 maart 2020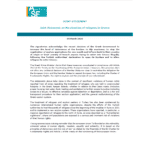 The signatories strongly condemn all violation of human rights of those seeking asylum in the European Union. On no account does the protection of the EU's external borders exempt EU Member States from their obligations under European law. None of the current Greek practices of suspending registration of asylum applications, pushing back refugees arriving from Turkey, deporting refugees back to their countries of origin or countries of transit where they will face continued persecution or containing refugees in overcrowded camps without access to basic needs and access to law, are compatible with international and European laws on human rights.
[...]
---
---
Vandaag heeft ASF een bijzondere gift van 50.000 euro ontvangen van de Belgische Ontwikkelingssamenwerking. De Minister van Ontwikkelingssamenwerking, Alexander De Croo, heeft persoonlijk een cheque overhandigd aan ASF in het kader van het solidariteitsevenement "Music for Life".
[...]
---
---
20 juni 2014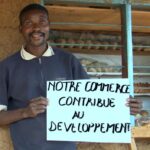 Bujumbura, Burundi – Dragen vluchtelingen bij aan het leven en de ontwikkeling van hun gastlanden? Volgens AdZG is het antwoord ja. Ter gelegenheid van Wereldvluchtelingendag trapt AdZG hierrond overigens een bewustmakingscampagne op gang in Burundi. Dit kleine Afrikaanse land, waar maar liefst 50.000 vluchtelingen wonen, kent veel mooie verhalen over solidariteit en toekomstkansen.
[...]
---
---
---
publications
27 maart 2020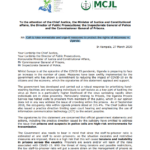 ---
---
25 maart 2020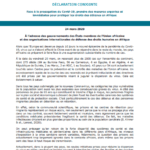 ---
---
25 maart 2020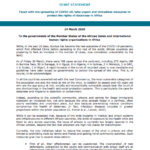 ---
---
---