[:en]Type of document[:nl]Type document[:fr]Type de document[:]
22 March 2016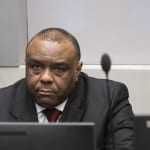 The International Criminal Court declared Jean-Pierre Bemba guilty of crimes against humanity and war crimes committed by his troops in the Central African Republic (CAR). For ASF, this decision concerning the former political and military leader from Congo is only the first step towards fighting against impunity and dealing with past crimes in the CAR. The Central African Special Criminal Court must rapidly initiate trials for these serious crimes and open the way for reconciliation and durable peace in the country.
[...]
---
---
15 December 2015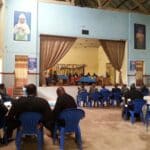 On 14 December 2015, Mbandaka Military Court sentenced Chief Commissioner Jean-Jacques Koyo, one other police officer and three servicemen on charges of crimes against humanity for the atrocities committed in 2011 against the people of Bosanga, in the village of Yalisika (Equateur province). Avocats Sans Frontières (ASF) regrets that the Congolese judiciary did not take this opportunity to reassert its commitment to protecting populations affected by serious violations in connection with the exploitation of natural resources.
[...]
---
---
15 December 2014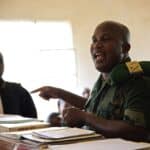 ASF welcomes the decision by the South Kivu Military Court to convict Bedi Mobuli Engangela, known as "Colonel 106", to life in prison for crimes against humanity. The former warlord is one of those responsible for the violence committed in South Kivu between 2005-2007 which affected over 1,000 civilian victims. However, ASF remains worried about the risk of reprisals against the victims who testified during the trial.
[...]
---
---
---
publications
25 November 2020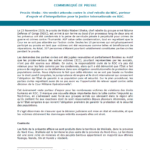 ---
---
20 November 2020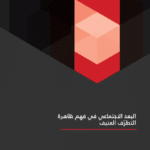 ---
---
20 November 2020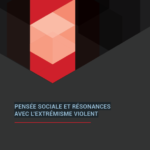 ---
---
---