Morocco
11 October 2017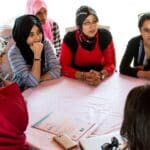 For the past few weeks, students of Law Faculty of Mohammedia have been informing vulnerable people about their rights and providing them with legal advice. Women who have been victims of violence, children in conflict with the law, migrants, and refugees are welcomed at the "Justice for All" legal clinic, a social and educational initiative developed by the Moroccan association "for the right to a fair trial" ADALA and ASF.
[...]
---
---
27 March 2017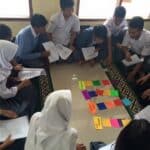 Excellent news: ASF has just been granted significant funding for five years by the Belgian DGD (Directorate-General for Development Cooperation and Humanitarian Aid). This aid will be used for projects supporting justice in five countries: Burundi, Indonesia, Morocco, Uganda and the Democratic Republic of the Congo. This also represents ASF's first project in Indonesia.
[...]
---
---
21 September 2016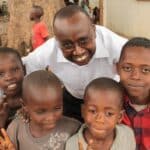 If access to justice is to be sustainable, the capacity of international actors such as ASF should also be sustainable. In essence that is the message from ASF Executive Director, Francesca Boniotti, on the occasion of the publication of the NGO's 2015 Annual Report.
[...]
---
---
15 January 2016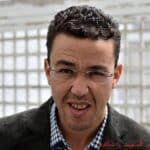 Rabat/Brussels – Hicham Mansouri, the Moroccan human rights activist, will be released on 17 January, having previously been sentenced to a 10-month prison term and a fine of 20,000 dirhams for the offence of complicity in adultery. ASF is concerned about the judicial harassment of those who support freedom of speech. With the release of its observation report on the trial, the NGO wishes to emphasise again the absolute importance of respecting the right to a defence and the requirements for a fair trial.
[...]
---
---
8 August 2014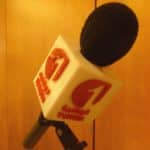 Rabat (Morocco) – Avocats Sans Frontières (ASF) launches its training and awareness-raising programme as part of the project for the promotion of freedom of expression and the protection of persons such as journalists and bloggers. This project, known as Kalima, is taking place in Egypt, Morocco and Tunisia, in a region which is undergoing a significant political transition. It also marks the opening of an ASF office in Morocco.
[...]
---
---
publications
12 October 2016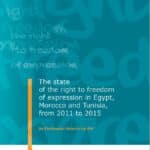 ---
---
15 January 2016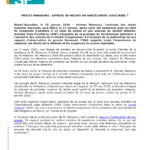 ---
---
---