Colombia
12 May 2016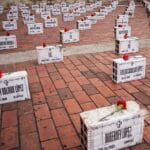 Lawyers without Borders Canada (LWBC) presented a report on the impunity mechanisms present in the Colombian justice system. The report is the outcome of two years of observation, monitoring and analysis of 15 cases of international crimes which took place in Colombia. It contains practical recommendations to strengthen compliance with international standards and victims' rights in the conduct of investigations and criminal trials in Colombia.
[...]
---
---
10 December 2014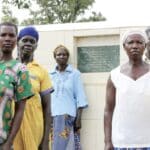 On Human Rights Day, ASF recalls that international criminal justice is a collective issue. International crimes affect firstly the victims of human rights violations, but also their community, lawyers, prosecutors, judges, perpetrators and society. Under the slogan "Together for international justice", ASF's Crossroads campaign highlights the fact that countries emerging from a crisis or conflict will build their future by dealing with crimes of the past.
[...]
---
---
16 August 2011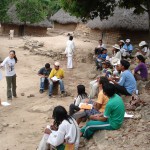 Sorry, this entry is only available in Dutch and French.
[...]
---
---
---
publications
30 November 2021
Depuis le 25 juillet 2021, on observe un recours de plus en plus récurrent à la justice militaire pour juger des civils. Dans ce Policy Brief, ASF, l'ADLI et le centre El Kawakiby démontrent l'absence d'impartialité et la non-indépendance de[…]
[...]
---
---
30 November 2021
---
---
24 November 2021
---
---
---