23 October 2017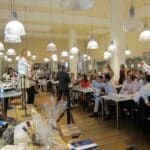 For nearly twenty years, personnel of the Court of Justice of the European Union have been gathering every year for a big quiz night, the proceeds from which are donated to charities. ASF is one of four organisations to benefit from this year's quiz, making this the thirteenth time that we have been able to count on their support!
[...]
---
---
18 October 2017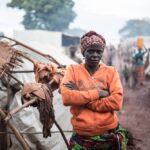 In early October, alongside other civil society actors, both international and from the Central African Republic, ASF took part in a workshop to discuss the Rules of Procedure and Evidence Project for the Special Criminal Court. This was an opportunity to highlight the importance of respecting the rights of victims in relation to representation, participation, and reparation at every stage of procedures.
[...]
---
---
11 October 2017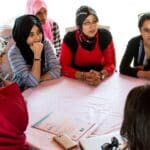 For the past few weeks, students of Law Faculty of Mohammedia have been informing vulnerable people about their rights and providing them with legal advice. Women who have been victims of violence, children in conflict with the law, migrants, and refugees are welcomed at the "Justice for All" legal clinic, a social and educational initiative developed by the Moroccan association "for the right to a fair trial" ADALA and ASF.
[...]
---
---
2 October 2017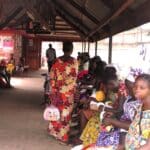 Most Central Africans, especially the youngest, do not possess a birth certificate and thus don't exist in the eyes of the state. What is the reason for this lack of registration? What are the obstacles to access to the Register of Births, Marriages, and Deaths? What are the consequences? ASF appointed Thierry Vircoulon, an expert on Central Africa, to carry out a study to enable a better understanding of the issue and propose solutions.
[...]
---
---
---
---