27 March 2017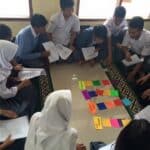 Excellent news: ASF has just been granted significant funding for five years by the Belgian DGD (Directorate-General for Development Cooperation and Humanitarian Aid). This aid will be used for projects supporting justice in five countries: Burundi, Indonesia, Morocco, Uganda and the Democratic Republic of the Congo. This also represents ASF's first project in Indonesia.
[...]
---
---
13 March 2017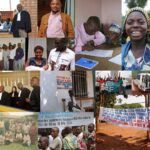 ASF has come a long way since it started up its activities in Congo 15 years ago. Its aim, from the very beginning, has been to ensure that people become more aware of their rights and can enforce them. We opened our first office in Kinshasa on 12 March 2002. Since then, we've developed a wide range of projects. Our network has grown nationwide, thanks to all those we have met who supported us, offering their advice and expertise, working with us in circumstances that were not always easy.
[...]
---
---
8 March 2017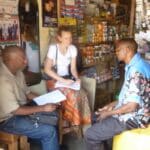 On this 8 March, International Women's Day, ASF is focusing on the project it has been running in Zambia for the past year in partnership with the organisation Young Women's Christian Association. The aim of making women the authors of their own emancipation is central to the activities of both organisations. The first results are very positive.
[...]
---
---
---
---