21 June 2016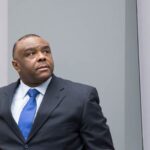 The International Criminal Court sentences the former leader of the Movement for the Liberation of Congo, Jean-Pierre Bemba to 18 years' imprisonment for war crimes and crimes against humanity committed by his troops in the Central African Republic in 2002-2003. ASF supports the prosecution of other perpetrators of serious crimes committed in CAR, including through the effective establishment of the Special Criminal Court.
[...]
---
---
16 June 2016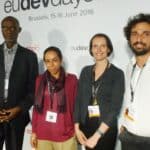 Promoting the rule of law at the national and international levels, and ensuring equal access to justice for all are part of the Sustainable Development Goals adopted by the United Nations. The effectiveness of justice and the rule of law are central to the establishment of sustainable peace and development in post-conflict countries. But how can we prove this? This is the question raised by ASF during the European Development Days.
[...]
---
---
7 June 2016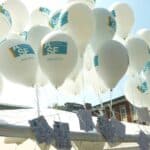 ASF was represented at the annual sporting and family event organised by the Order of Flemish Bars (OVB) last weekend in Tervuren, on the outskirts of the Belgian capital. Named Advocatenrun, the seventh edition brought together over 600 participants who, through OVB, have been supporting the work of ASF for several years.
[...]
---
---
---
publications
21 June 2016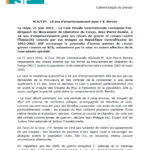 ---
---
1 June 2016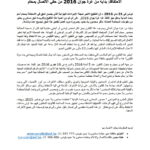 ---
---
1 June 2016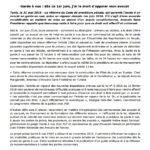 ---
---
---