26 August 2013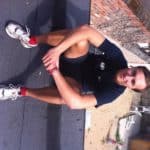 On 6 September 2013, hundreds of athletes will compete for sporting glory at the Memorial Van Damme in Brussels. This year, the event will also be memorable for Gert-Jan Struye and Avocats Sans Frontières. Gert-Jan, president of the law student association VRG from Leuven, is one of the happy few who will sprint 100 meters for a good cause, alongside champions such as Usain Bolt and Shelly-Ann Fraser-Pryce.
[...]
---
---
21 August 2013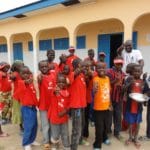 N'Djamena – Through its project supporting minors, Avocats Sans Frontières has secured the release of 64 adolescents held in N'Djamena prison in Chad. Run in partnership with the Chadian NGO Association for the Promotion of Fundamental Rights, the project also highlights the difficulties that children and adolescents face in the legal system, and the manifest abuses they suffer.
[...]
---
---
7 August 2013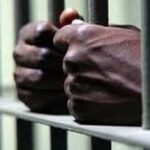 Prisoners in Uganda are being kept too long in pre-trial detention. This violates their right to a fair and speedy trial as well as the presumption of innocence. It also deprives them and their families of their right to work. With the support of the Uganda Law Society, Avocats Sans Frontières has therefore launched a pilot project to provide free legal representation for woman prisoners.
[...]
---
---
---
publications
28 August 2013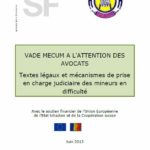 ---
---
28 August 2013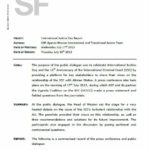 ---
---
28 August 2013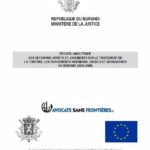 ---
---
---