ASF in Chad
Location: N'Djamena
First ASF project in the country: 2012
End of mission: 2020
Team: 1 expatriate and 2 national collaborators
Contact: oabalo@asf.be
Context
Over the past few years, the human rights situation in Chad has severely deteriorated. There are many problems of governance in the country, caused by political, economic, and social tensions and security issues, which contribute to the weakening of an already fragile state. These tensions were exacerbated during the 2016 elections when civil society, demanding democratic change, had its capacity for action, prevention, and reaction restricted.
ASF projects in Chad
ASF has been present in the country since 2012. ASF first concentrated on improving social care and legal assistance for minors. More recently, it has devoted itself to supporting civil society organisations mobilised to promote access to justice.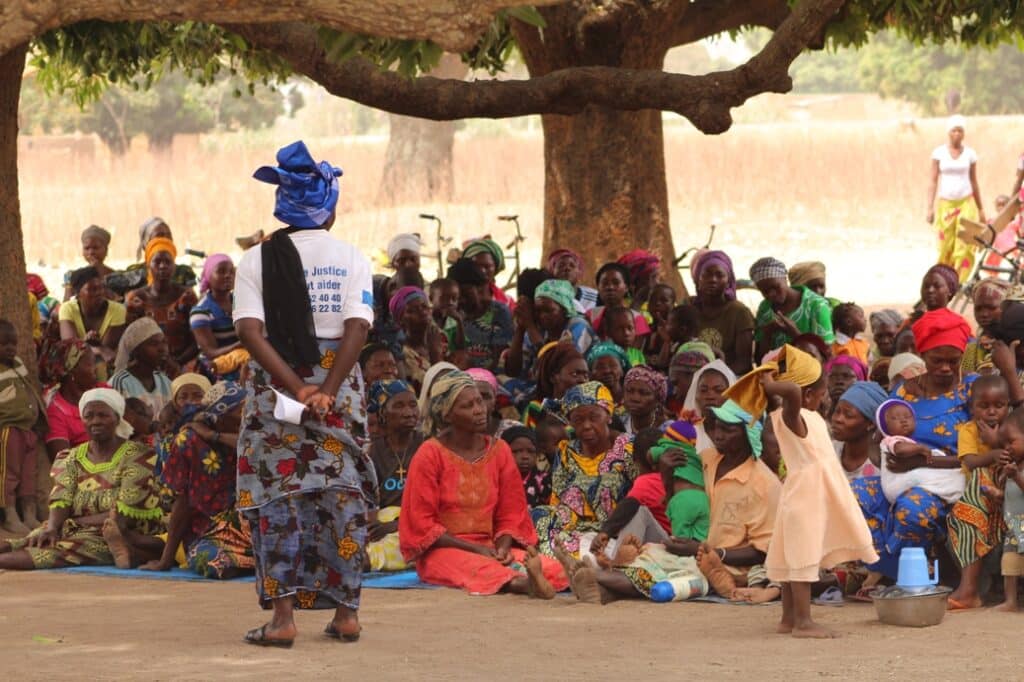 Improvement of paralegals' activities to promote rights and access to justice for vulnerable and isolated people
Paralegals play a crucial role in making justice accessible to the people of Chad, due to poverty and the very small number of lawyers, most of whom are concentrated in the capital.
This project follows directly on from a previous project carried out by ASF and the PILC, which led to the adoption of a common status for paralegals in 2016.
It aims to improve the performance of the civil society organisations that signed up to it and the collaboration between them, and to promote the key role of paralegals.
Geographic areas of involvement: Mayo Boneye, Logone Orientale, Tandjilé Ouest, Mandoul Est, Logone Occidental, Bahr Kôh, and Chari-Baguirmi.
Budget: EURO 266,375
Funding: European Union (PRAJUST).
Duration: 18 months (November 2018 > May 2020).
Activities:
Assisting paralegals in providing legal aid services
Development of a fund for covering paralegals' costs
Establishment of a steering committee for civil society organisations
Development of training curriculums and training of trainers
Carrying out training for paralegals
Establishment of a community of practice in relation to the challenges and practices relating to gender empowerment
Research-action on access to justice for women, children, and people in detention
Round-table discussions aimed at assessing the impact of paralegal activities
A conference on the key role of paralegals
>>> ASF's publications and the latest news from Chad
Pictures © Salma Khalil for ASF & ASF/G. Durdu