ASF in Burundi
Location:  Bujumbura
Date of establishment: 1999
Team: 1 collaborator
Contact: rravet@asf.be
Context
In Burundi, local justice is an indispensable tool for dealing with conflicts within the population, and many disputes are managed by local justice institutions. A combination of local administrations, community actors and leaders, civil society organisations, and lawyers works to enable people to ensure their rights are respected. This requires a collaborative and coordinated approach that mobilises different types of service: access to legal information, public participation, legal advice, and direct assistance with court and out-of-court proceedings (e.g. mediation and negotiation). By working together in this way, they can improve people's confidence in formal justice mechanisms, promote a form of justice that is more in touch with the population's needs, and organise and reinforce informal justice mechanisms that respect human rights.
ASF projects in Burundi
Menya Utunganirwe ("Know and demand your rights")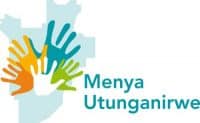 The project aims to make justice more accessible through the use of local mechanisms which respond to people's day-to-day needs and concerns.
Location: City of Bujumbura and provinces of Bubanza and Karusi
Budget: EUR 1,831,700
Funding: Belgian Development Cooperation
Duration: 5 years (2017-2021)
Partners:

Bar association at Bujumbura court of appeal
Bar association at Gitega court of appeal
Association des Femmes Juristes du Burundi
Activities:
Direct assistance for community actors, to respond to the population's need for information and advice.
Organisation of community forums to ensure that citizens know their rights and are better equipped to find solutions to their concerns.
Organisation and improvement of school clubs.
Organisation of free legal consultations with the bar associations' Bureaux de Conseil et de Défense (Advice and Defence Centres)
Completion and circulation of a baseline study on mechanisms for resolving conflicts at a community level.
Training for lawyers so that they can later provide training in identified areas to bar associations.
Capacity-building for lawyers of the bar associations.
Implementation of a quality control system to assess lawyers' performances.
Organisational capacity-building for partners.
Provision of quality legal aid services (court and out-of-court proceedings, advice, referral) to vulnerable people by lawyers.
Coordination of justice actors and participation in community forums on innovative and effective practices for improving good governance.
>>> All the latest ASF news and publications in Burundi