Mandate and vision
ASF serves the most vulnerable people waiting for justice
ASF intervenes in countries where human rights are not respected, where political violence and armed conflict reign, and where legal rules are flouted.  Justice in those countries, too often arbitrary, does not guarantee the security of the population.  Conflicts are not satisfactorily resolved before the local courts.  People whose rights have been abused tend to resort to vigilante justice, which evolves into the law of the strongest or richest, and contributes to a climate of violence.
The needs of the population in the field of justice are enormous. Their legal systems are unable, or unwilling, to respond effectively to their expectations with respect to human rights.
Justice is inaccessible to the most vulnerable groups or individuals – they are unaware of their rights and cannot defend them.
The degree of independence of the justice system is inadequate, and there are gaps in legislation as well as procedure.
Justice personnel (lawyers, judges, etc.) are inadequately trained and limited in the exercise of their duties.
Justice services lack material resources.
ASF's goal
In agreement with the United Nations (UN), ASF supports the principle that the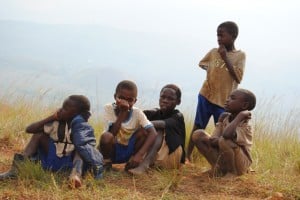 establishment of the rule of law is an indispensable precondition to the emergence of lasting peace, to the eradication of poverty, and to sustainable economic and social development.  In order to ensure the democratic development of these countries, it is essential to resolve disputes by following the procedures of an independent, fair and equitable justice system – in both criminal matters (violations of human rights and freedoms) and civil disputes (domestic disputes, succession, land rights, etc.).
The primary goal of ASF is to contribute to the establishment of mechanisms that allow for access to independent and impartial justice, and which are capable of guaranteeing the protection of fundamental rights (civil and  political, economic, social and cultural), including the right to a fair trial.
Read ASF's official statutes (pdf).
ASF's activities
ASF carries out a diverse array of activities to ensure access to justice for the most vulnerable and to establish legal systems that are capable of protecting them.
Our programmes are centred on themes of access to justice and the fight against impunity. We intervene in certain emblematic cases and we mobilise on behalf of lawyers at risk in the practice of their profession.
Our headquarters are in Brussels, Belgium, where we regularly organise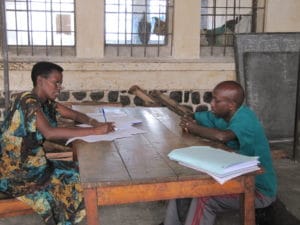 seminars for European lawyers on topics such as corporate social responsibility and the role of lawyers in the prevention of torture. Most of our activities however are implemented 'in the field', in fragile or post-conflict countries.  We have permanent offices in 7 countries (Burundi, Central African Republic, Chad, Democratic Republic Congo, Morocco, Uganda, and Tunisia). We also implement multi-country projects, about the protection of human rights defenders, international justice, and the promotion of freedom of expression.
Our activities in those countries fall into three categories:
Provision of legal aid services: organisation of 'legal centres' (mobile and in fixed office locations); organisation of mobile court hearings; provision of legal representation; raising awareness and educating the population on their rights; and training of 'community leaders'.
Capacity building: professional training of lawyers; awareness-raising and information for justice personnel (judges, police, prisons); institutional support to bar associations for the development of the profession and organisation of legal aid; training of local NGOs on law and procedure, observation of trials, creation of cases files, and working with victims; and networking for creation of local synergies.
Advocacy: informal meetings with local and international institutions and authorities; submission of position papers; publications (i.e. Congolese case law on international crimes, preventive detention in the DRC, analysis of Gacaca tribunals); and organisation of roundtables (i.e. torture prevention in the Great Lakes region).
All these activities are carried out in partnership with local entities: NGOs and civil society groups, lawyers, bar associations, local institutions and authorities, and international NGOs and other institutions.
Pictures © ASF/C. Maon, H. Talbi, T. Op de Beeck