Avocats Sans Frontières is an international NGO specialised in defending human rights and supporting justice.
---
23 January 2020
Avocats Sans Frontières, active in the Democratic Republic of Congo since 2002, would not be able to act without its partners. It is for this reason that, today, we wanted to give voice to them. These men and women told us about their everyday life, their realities and their convictions. Speaking today is Marceline Nzati, a sister at the Diocesan Commission for Justice and Peace in Boma (DCJP). She told us about herself, and about the importance for local populations to regain control over the management of natural resources and of the role that women can play in reclaiming these questions.
Continue reading
News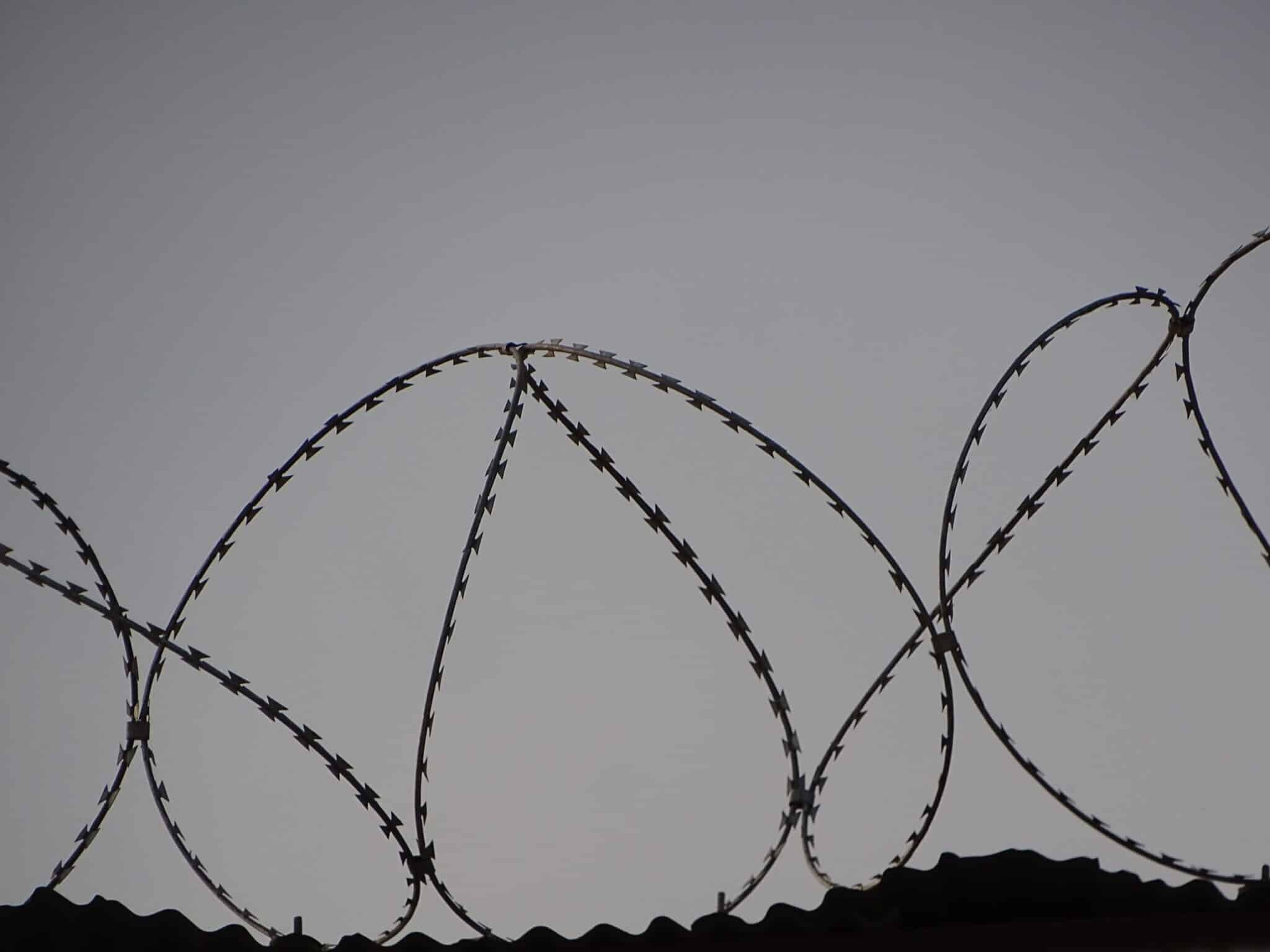 6 January 2020
Makala, which means "coal" in Lingala, is the central prison of Kinshasa. It is also one of Africa's main penitentiaries: there are around 8,500 inmates in a complex of pavilions and brick and metal shacks, initially designed to accommodate 1,500 people. It is a small town, an ecosystem, where all can be valued, exchanged, and negotiated down to the floor space to sleep on. Some cells of 100 m2 house 200 inmates, many of whom sleep on the floor. They are underfed and have serious problems of malnutrition. The beatings and the ill-treatments can sometimes lead to death. The extreme overcrowding and the insecurity inevitably create conflicts which will only be handled with violence.
Continue reading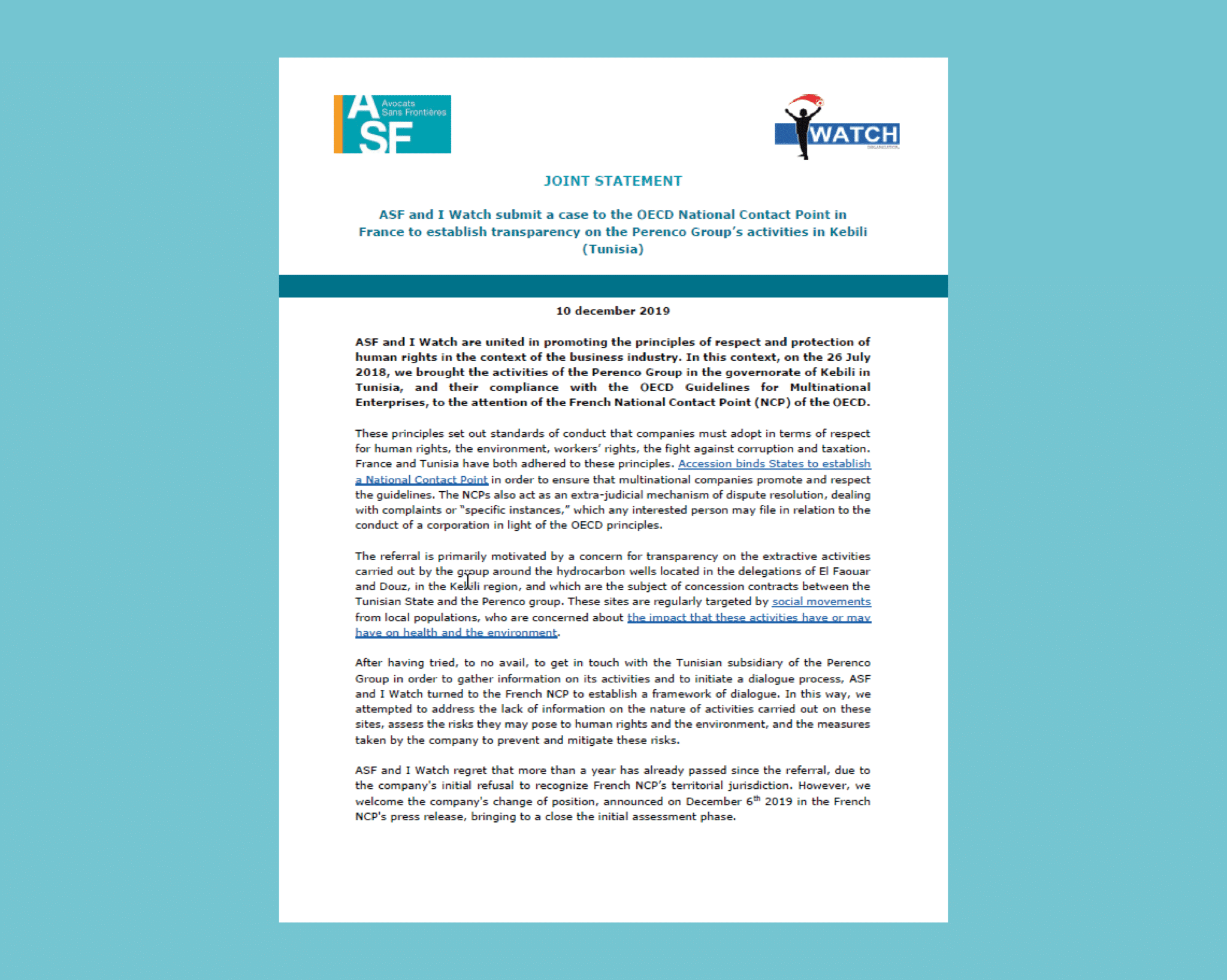 10 December 2019
ASF and I Watch are united in promoting the principles of respect and protection of human rights in the context of the business industry. In this context, on the 26 July 2018, we brought the activities of the Perenco Group in the governorate of Kebili in Tunisia, and their compliance with the OECD Guidelines for Multinational Enterprises, to the attention of the French National Contact Point (NCP) of the OECD.
Continue reading
ASF in the field