Avocats Sans Frontières is an international NGO specialised in defending human rights and supporting justice.
---
7 September 2021
(Nederlands) In het kader van het project "Alternative", gefinancierd door de Europese Unie en uitgevoerd door ASF en ATL MST SIDA, streeft de Association des Juristes de Sfax naar de modernisering van het penitentiaire en strafrechtelijke systeem in Tunesië. Door middel van verschillende pleitbezorgings- en bewustmakingsactiviteiten met magistraten en gevangenispersoneel in Sfax werkt de vereniging vanuit het algemene streven om de overbevolking in de gevangenissen in Tunesië te verminderen, door met name alternatieven voor gevangenisstraffen uit te werken.
Continue reading
News
9 August 2021
In Uganda, access to justice is limited by the financial resources of local populations but also by the geographical distance to the courts of law. In this context, ASF focuses on the training of community-based mediators to promote access to justice and enable local populations to claim their rights.
Continue reading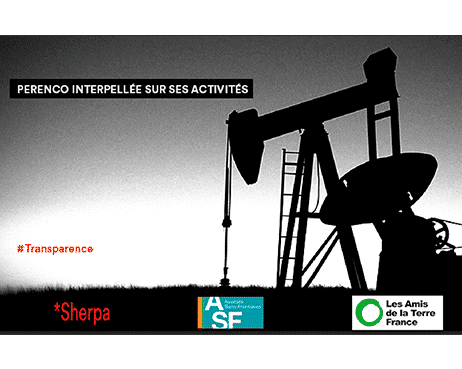 29 July 2021
In a letter made public today, Sherpa, Friends of the Earth France and Avocats sans Frontières call the oil company Perenco S.A out. Our associations denounce the opacity of Perenco group's organization and operation, as well as the absence of any information on the way the French company takes into account the social and environmental consequences of its activities abroad. While its activities are regularly criticized for their negative impacts on the environment and human rights, the multinational seems to be favoring this opacity, which would allow it to continue operating with impunity.
Continue reading
ASF in the field