Pro bono
27 February 2014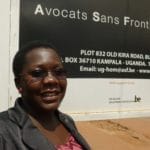 Promoting free legal aid is paramount in supporting access to justice for people living in vulnerable situations. Avocats Sans Frontières, in partnership with the Uganda Law Society, is mobilizing lawyers to defend the basic rights of Ugandans. Akello Suzan Apita is one of the 16 lawyers engaged in this endeavor.
[...]
---
---
The Avocats Sans Frontières International Legal Network provides an opportunity for lawyers to volunteer from time to time in support of vulnerable populations in need of legal and judicial assistance. To date however, despite its 800 members, this network lacks professionals in specialised areas of law such as international criminal justice and the organisation of legal aid services.
[...]
---
---
27 March 2012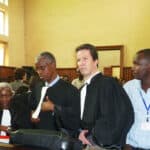 The International Legal Network (ILN), the international network of lawyers created by ASF in 2010, is pleased to welcome its 500th member. The arrival of this new member demonstrates the solidarity of legal professionals in support of those assisted by ASF.
[...]
---
---
27 April 2011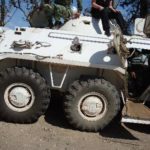 Ms Maryse Alié is a lawyer at the Brussels Bar and a member of ASF's International Legal Network. In this capacity, she has participated in several missions of judicial observation of the emblematic trial of "Rachel Corrie" in Haifa (Israel),[…]
[...]
---
---
publications
---