Migration
22 December 2017
Today, ASF received an exceptional donation of €50,000 from the Belgian Development Cooperation. The Belgian Minister of Development Cooperation, Alexander De Croo, personally presented a cheque to ASF as part of the solidarity event "Music for Life".
[...]
---
---
20 June 2014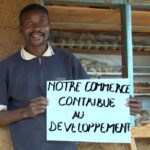 Bujumbura, Burundi – Do refugees contribute to the life and development of the country that receives them? For ASF, the answer is a clear yes. To mark World Refugee Day, ASF is launching an awareness-raising campaign in this regard in Burundi. This small African country, which is home to 50.000 refugees, is overflowing with fantastic stories of solidarity and hopes for the future.
[...]
---
---
25 April 2013
Bujumbura – Avocats Sans Frontières (ASF) recently launched a project to strengthen the international protection and human rights of refugees and asylum seekers in Burundi. Through the project, entitled PIDDAR, more than 7,000 people will be better informed of their rights and will benefit from free legal aid, amongst other things.
[...]
---
---
publications
7 October 2014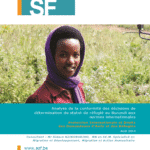 ---
---
24 April 2014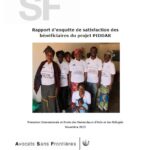 ---
---
---