23 April 2014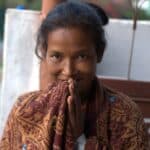 In Nepal, when a man abandons his wife and family it is common for the woman to be left in the lurch as destitutes. Women are systematically denied their rights under the law especially property rights, inheritance and alimony. ASF in partnership with local bar associations, plays a crucial role in not only empowering women's awareness of the law to claim their rights but also accompanying them through the legal processes.
[...]
---
---
7 April 2014
Brussels – On 7 April 1994, Rwanda's genocide started, eventually claiming some 800,000 victims. In 1996, tens of thousands of genocide trials needed to be carried out, and the devastated judicial system needed to be reconstructed. Avocats Sans Frontières (ASF) mobilised in response to this massive need for justice. Today, Chantal van Cutsem, ASF coordinator for the Great Lakes region, reflects on the continued need for effective, independent justice in Rwanda.
[...]
---
---
2 April 2014
Kampala – The Anti-Homosexuality Act signed last February by the President of Uganda Museveni not only prohibits same sex sexual acts; it also creates the offence of "promotion of homosexuality" and "aiding and abating homosexuality" thus criminalizing persons who defend the rights of and provide basic services such as health services to lesbians, gays, bisexuals and other gender diverse people (LGBTI) in Uganda.
[...]
---
---
publications
---