International Justice
The goal of the International Justice Programme is to contribute to the protection of human rights, access to justice, and the re-establishment of the dignity of victims, through the effective deterrence of human rights violations and promotion of international norms and standards.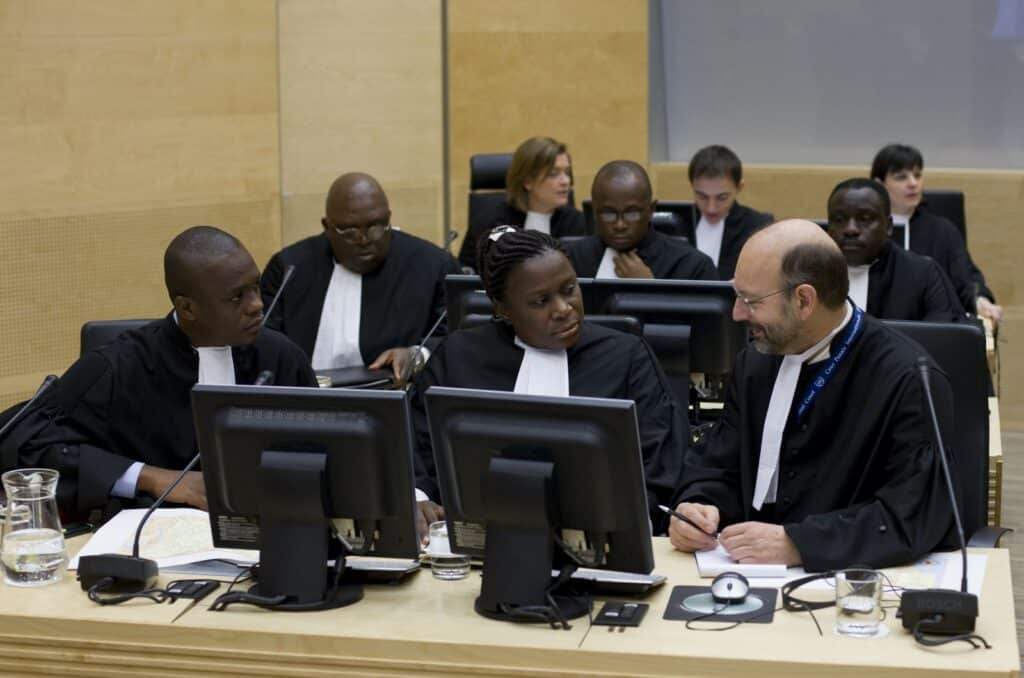 More specifically, the programme works to raise awareness on international and national norms and institutions for the effective prosecution of serious human rights violations, enhance the capacity of national legal systems and to provide support to victims who wish to be represented in proceedings before national and international courts.
The activities of the International Justice Programme are carried out both in the field and at headquarters.
Support to the effective functioning and independence of the International Criminal Court (ICC)
ASF has actively supported the creation of the first permanent international criminal court and the adoption of the Rome Statute of the International Criminal Court. Since the establishment of the court in 2002, ASF has continued with its engagement in support of the effective functioning and independence of the Court through advocacy activities, regular consultations and research and publications in relation to the ICC and international criminal law.  ASF strives to share its expertise and experience in the field, via the presentation of position papers, consultations and meetings with various organs of the Court, independently or in concert with other members of the Coalition for the ICC.
Legal assistance and representation
ASF provides assistance and legal representation to victims wishing to participate in proceedings before the ICC or before national courts but also to indigent defendants in national courts.
Promoting the principle of Complementarity
Since 2005, via its integrated project on the fight against impunity, ASF has worked both at the level of capacity building (training of lawyers, judges and NGO representatives) as well as at the level of technical assistance for various justice sector personnel. ASF also monitors trials before DRC national courts concerning international crimes.
Alongside its activities relating to the ICC, the International Justice Programme provides analytical support and coordinates the work of ASF on major issues related to human rights and international justice.  This includes the organisation of conferences, research, analyses and publications.
ASF's publications and the latest news on International Justice.