ASF in Tunisia
Location: 1 central office in Tunis
Date of establishment: 2012
Team: 1 expatriate and 14 national collaborators
Contact: amanganella@asf.be
Background
Four years after the revolution, a long period of transition came to an end in Tunisia in December 2014, allowing the adoption of a new constitution, the establishment of a democratically-elected parliament and the election of a new president.
Tunisia must now give substance to its pledges, guarantee the principles set out in the constitution, and set to work on an important reform process, in particular in the justice and prison sectors. The working priorities include:
Alignment of legislative texts with international standards;
Improvement of the independence and impartiality of the justice system;
Improvement of access to justice and state legal aid;
Reform of the Criminal Procedure Code, Article 13 of which will guarantee the systematic presence of a lawyer during custody;
Enhancement and respect of civil liberties;
Respect of the right to defence and to a fair trial;
Realisation of the mechanisms put in place to deal with the past (Truth and Dignity Commission and specialised courts): this involves allowing victims to be rehabilitated and rendering justice for State crimes committed during the dictatorship and the revolution.
Other sectors and issues remain important for Tunisia: respect of freedoms, in particular the freedom of expression, the establishment of local participatory governance, respect of economic and social rights, the rights of migrants, management of natural resources and legal responsibility of companies, in particular foreign ones.
This is the backdrop against which ASF is currently working, in particular by setting up several projects in collaboration with Tunisian stakeholders (human rights NGOs and legal professionals): these projects involve assisting them in reforming the justice system, establishing mechanisms for transitional justice, ensuring respect of human rights and setting up accessible, high-quality legal aid services.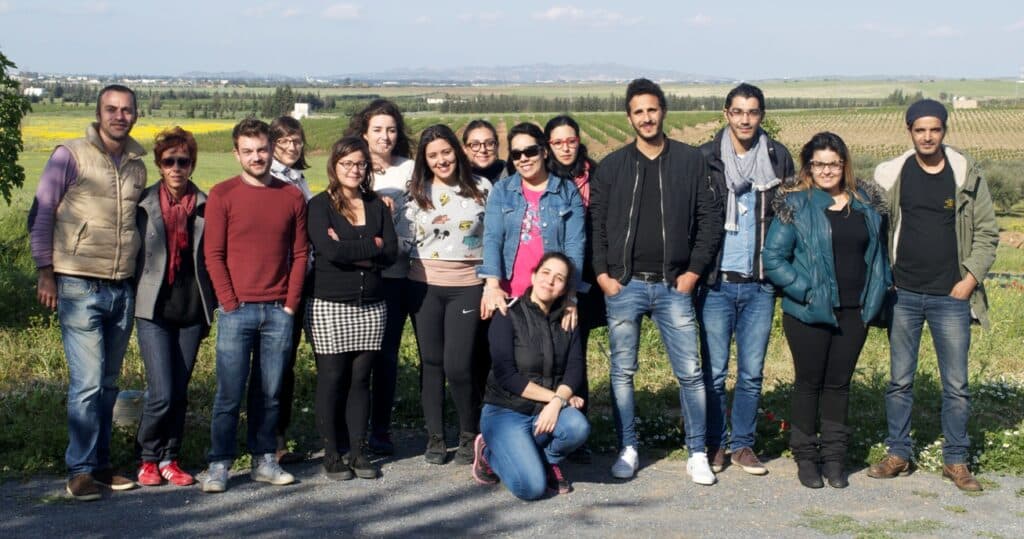 ASF projects in Tunisia
For a transitional justice focused on the victims
Objectives: To contribute to the development of victim-oriented mechanisms for dealing with the past that are both integrated and transparent, namely by allowing victims of human rights violations to gain better access to transitional justice mechanisms in order to ensure the effective exercise of their rights.
Activities: Awareness-raising and judicial assistance
Partners: Organisation Contre la Torture en Tunisie (OCTT, or Tunisian Organisation Against Torture), Association des Femmes Tunisienness pour la Recherche sur le Dévelopement (AFTURD, or Association of Tunisian Women for Research and Development)
Budget: € 240.000
Funding: Swiss Federal Department of Foreign Affairs
Duration: 18 months (May 2014 > October 2015)
Follow-up of the administration of justice and promotion of reform of the justice system in Tunisia
Objectives: To encourage the adoption and effective application of good practices for administration of justice (based on international standards).ASF aims to thereby make an active contribution to the current debate on the reform of the justice system in Tunisia.
Activities: The project comprises trial observation activities, the collection and analysis of data, and the drawing up of reports, operational procedures and good practices (via a pilot project on the systematic presence of a lawyer during custody). Consultations with key stakeholders in the justice sector are planned, as are training sessions for observers and lawyers.
Partners: Tunisian National Association of Lawyers (ONAT), Tunisian League of Human Rights (LTDH)
Budget: $ 571.820,75
Funding: Open Society Foundations ($ 270.000)
Duration: 24 months (January 2015 > Decembre 2016)
Kalima: Expanding the space for Freedom of Expression by protecting and legally empowering traditional and citizen journalists, and bloggers
Kalima is a regional project that is mainly taking place in Morocco, but also in Tunisia and in Egypt.
Objectives: To protect traditional and citizen journalists and bloggers and to support collective advocacy efforts encouraging the application of international standards regarding freedom of expression and of the press.
Activities:
– Baseline study in the three targeted countries
– Training sessions for traditional/citizen journalists and bloggers
– Training sessions and on-site coaching sessions for lawyers
– Legal aid and assistance for traditional/citizen journalists and bloggers
– Strategic litigation cases
– Setting up a regional platform for FOE stakeholders, workshops and publications.
Partners: Centre tunisien pour la liberté de la presse (CTLP, or Tunisian Centre for the liberty of the press)
Budget: $ 668.250
Funding: US Department of State – The Bureau of Democracy, Human Rights and Labor
Duration: 2 years (October 2013 > February 2016)
Adela: Improving access to high-quality justice in Tunisia
Objectives: To contribute to strengthening the rule of law in Tunisia by promoting the reform of the justice system and by building citizens' trust in the judicial system. More specifically, the objective of the project is to improve access to justice for people in vulnerable situations in the Greater Tunis, Gafsa, Kasserine and Sidi Bouzid regions, and to contribute to the institutional reforms of the justice system by promoting dialogue between civil society and political decision-makers.
Activities:
– Awareness-raising, free legal consultations, judicial assistance and training
– "Access to Justice" hearings
Partners: Action Associative (AA)
Budget: $ 150.000
Funding: United Nations Development Programme
Duration: 10 months (April 2015 > January 2016)
Avocats Sans Frontières (ASF) is an NGO specialised in supporting access to justice, based in Brussels. ASF has no connection with the NGO "Avocats Sans Frontières" headed by Mr. Gilles-William Goldnadel in Paris. The public positions and statements of Mr. Goldnadel therefore do not in any way represent those of ASF.
"محامون بلا حدود " منظمة يقع مقرها في بروكسيل و هي تعمل على تحقيق التنمية عبر دعم النفاذ إلى العدالة والسهر على تحقيقها.
"محامون بلا حدود" لا تمت بأي صلة وليست لها علاقة مع المنظمة الفرنسية "محامون بلا حدود" والتي يترأسها السيد جيل وليام غولدناديل. وعليه فإن المواقف المعلنة لهذا الشخص أو
لمنظمته لا تلزم بأي حال من الأحوال "محامون بلا حدود" ولا تعبر إلا عن ارائه الشخصية.